Terry Sears typically drives hundreds of miles a day, working 10- to 12-hour days on the road, and he's never worked a day in his life. The DM&D Milk Haulers owner and driver doesn't consider driving around with the radio on and meeting with friends and neighbors as his job — it's more like his calling.
When Terry bought his own truck in 1986, he became the third generation of Sears men to haul milk in Erie. His grandfather began hauling milk in 1940, his father and uncle began in 1954, and time spent with family propelled Terry's love for the job he started in 1975.
"I've always known this is exactly what I wanted to do," Terry said. "When they asked us in Kindergarten what we wanted to be when we grew up, my answer was always 'milk truck driver.'"
Visiting friends and neighbors to pick up milk daily or weekly for over 40 years has forged strong relationships for Terry, and is part of what makes his work enjoyable.
"The people I pick-up from are more than just my clients at this point," Terry said. "Although it makes it difficult sometimes to turn down a batch of bad milk because I want to maintain a strong personal relationship while doing my job the best I can."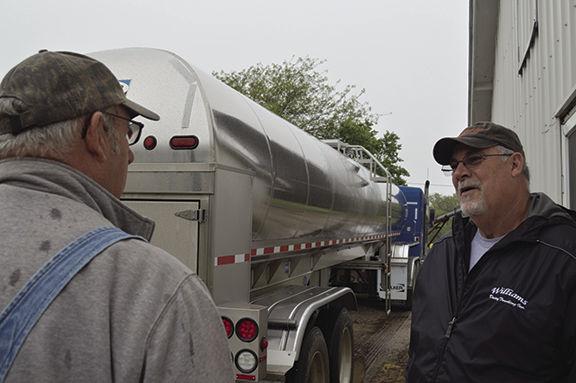 The security of the region's milk supply is a commitment for Terry, and he takes his job transporting the milk seriously. His visual inspections of the dairy, temperature monitoring and sealing the truck could make or break the day's shipments for all of the dairies with milk in his truck.
"It's difficult to make a call and tell a client I can't pick up their milk that day due to quality concerns," Terry said. "Thankfully, most dairies test frequently and always have the milk to meet specifications when I arrive — dairies have come a long way in that regard in recent years."
Milk quality concerns are the only reason Terry has ever missed a scheduled pick-up. Through rain, sleet, snow and ice, he has made every pick-up and delivery in his 42 years on the job, with the exception of one missed pick-up at a dairy flooded in spring.
Terry's routes are long, and often include stopping at four or five dairies before driving to one of the nearest milk plants, including Kansas City; Fayetteville, Arkansas; Chandler, Oklahoma; Wichita, Kansas; or Springfield, Missouri. His dispatcher can often change his destination at a moment's notice, resulting in long days and sometimes long nights.
"When I first started my business and bought my own truck, I worked extremely long weeks," Terry said. "I went two full years without a single day off to help get my business off the ground, and in the end it was worth it."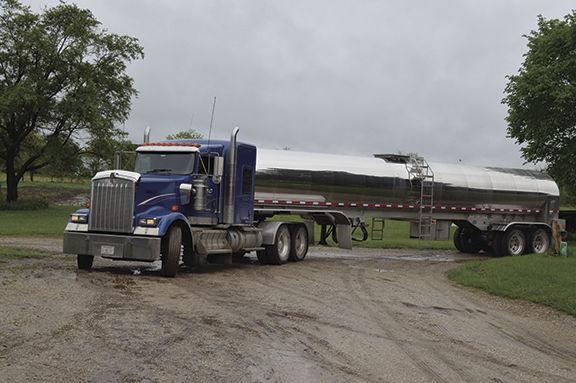 When trying to decide on a name for his business early on, Terry had to get creative, because the Sears name was already tied to his dad and uncle's business. He finally decided on another family name.
"I chose DM&D as the business name because it's the way my wife would sign her notes to me when she and the kids were out," Terry said. "It stands for my wife Darlene, and Megan and Derek, our kids."
In some ways Terry's years of dedication to local dairy families is like a love letter to his own wife and kids. His tireless efforts to haul the best possible product for local consumers, as well as his friends and neighbors, is a picture of the dairy industry's unique commitment to family and to quality.
"To some people milk haulers might just be truck drivers," Terry said. "But we're a whole lot more." £