When "The Auctioneer" hit the radio waves in 1956, a Missouri farm boy definitely made an impression — and the song became the anthem for auctioneers nationwide. That farm boy — Leroy Van Dyke — was hurtled into the world of country music and has been balancing his love for music and agriculture ever since.
"I've always been affiliated with agriculture," Van Dyke said. "Growing up, we had cattle, hogs, horses, mules and sheep, and we had small grains and row crops. My dad was operating about 3,000 acres of land back then which was quite a bit for central Missouri at the time."
Prior to his quick rise to fame, Van Dyke majored in animal science and journalism at the University of Missouri where he was a member of intercollegiate livestock judging teams. He also attended auction school, served his country in the Korean War, and worked for a livestock publication.
When the "Walk On By" singer was about 13 years old, his father asked him about his plans for the future.
"I always liked to sing from the time I was a little kid. I thought maybe he might commit me to an institution because I told him I'd like to sing for a living," Van Dyke said with a laugh. "I thought he'd probably think it was a crazy idea but he didn't.
"He said, 'You have a different sound in your voice and you can do it,'" Van Dyke continued.
But a musical career and life in the limelight wasn't his only dream.
"I never really did want to leave the farm," the North American Country Music Association International Hall of Fame inductee said. "I wanted to sing but I also wanted to raise cattle and other livestock."
He did that and more, including a stint on the "Ozark Jubilee" television show based in Springfield, Missouri, hosting his own television series, starring in the movie "What Am I Bid?" and co-hosting "Country Crossroads" which was the most widely syndicated show in radio history among other achievements.
Nevertheless, his love for the farm never diminished and he has managed to combine both over the years.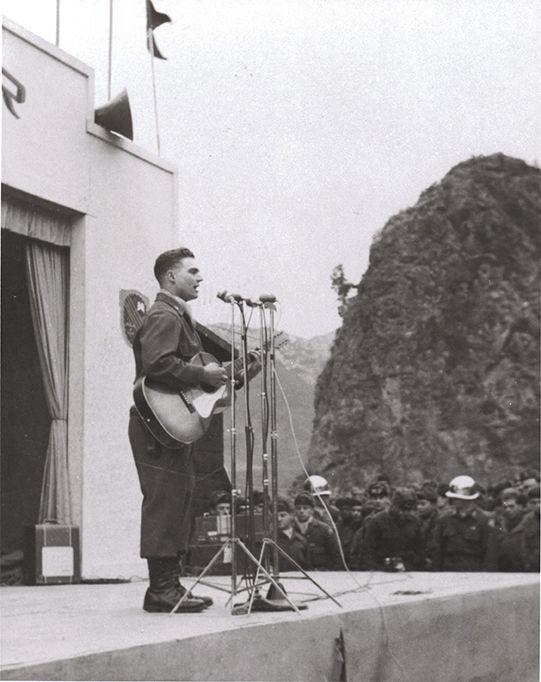 "I'm starting my 62nd year but I've maintained my interest in agriculture because I've played about 3,500 shows at agricultural fairs — state fairs, county fairs, regional fairs and other livestock events. I do combine both of those and they work very well."
After nearly three decades in Nashville, the Van Dyke family — Leroy, wife Gladys and son Ben — made the move back to central Missouri.
"When my parents passed away, we bought 1,000 acres of the farm and moved our operation right back to the ranch where I grew up," he said. However, a rigorous show schedule prevents the Van Dykes from doing too much farming.
"We cut some hay and market some timber, and we raise Arabian mules from Arabian mares. These are things that don't require us being here all the time so we maintain a steady schedule on the road."
The Van Dykes keep registered Arabian mares and breed them to mammoth jacks to produce Arabian mules — a mule with a similar size and build to an American saddle horse. Arabian mules are not draft animals but are used for trail riding, endurance racing, pleasure riding, flat track racing and packing. Van Dyke mules have been sold all over the country.
"They're really beautiful mules," he said. "They have pretty heads. They're athletic and have a lot of endurance."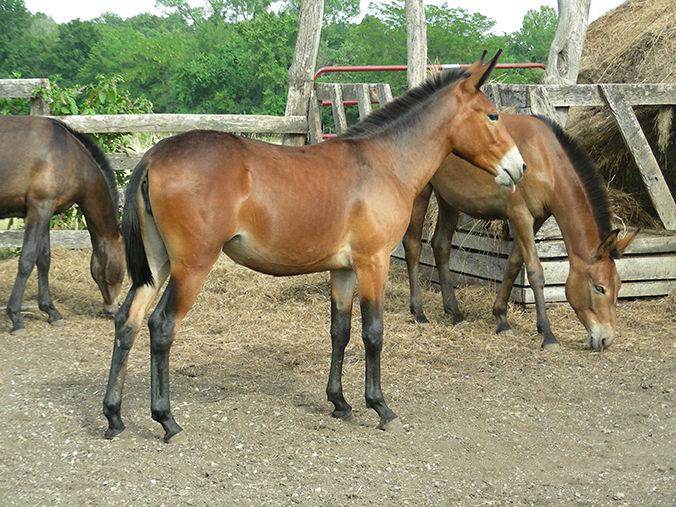 The Van Dyke family runs their livestock on native prairie grass and tries to ensure tall fescue is never grazed, as it can be detrimental to an equine breeding herd. However, it is a struggle to maintain 200 acres of native prairie grass against the constant invasion of tall fescue.
"There's nothing much we can do about it except prescribed burning but that's difficult here because we have a lot of timber, too," he explained. "If it ever got out into the timber, it'd burn the whole county."
Despite the work, Van Dyke thoroughly enjoys raising his mules.
"I'm proud to be affiliated with the livestock business," he said, adding he had cattle when he lived in Tennessee and still enjoys going to purebred livestock sales when he's not on the road. "I just can't stay away from the sales."
His love for livestock auctions is evident in his pioneer single, the aforementioned "The Auctioneer," which immortalized his second cousin as well as his own experience as an auctioneer.
"Ray Sims was the best livestock auctioneer, I think, that ever walked," the National Auctioneers Association Hall of Fame member said. "I'm not saying that just because he's my cousin. He was absolutely the best that there ever was and about every other auctioneer will tell you the same thing."
And he continues to sing about that experience at Country Gold Tour shows around the country.
"This is what I do," he emphasized. "If you like what you do, you can make a living at it, and you can make people happy, then there's no reason to ever slow down or stop.
"I've raised cattle. I've raised horses. I've raised mules and I've maintained my interest in the entertainment business as well as the livestock business and farming all my life. It's just built into me and it'll always be built into me. 
"We're going strong and not ever going to slow down," he concluded with a laugh. £