Northeastern Oklahoma has the telltale signs of wine country — from the rolling hills providing elevation to the abundant water sources — locals have a longstanding tradition of producing high-quality spirits. Over the last decade, Oklahoma laws have made it easier and more profitable for Oklahoma vintners to grow grapes and make wine, while technological advances in the same timeframe have produced new challenges.
In late April, a handful of concerned Oklahoma produce growers and vintners met with local state representatives to discuss solutions to pesticide and herbicide drift in vineyards and orchards in Mayes County. For the purposes of this article, the names of the vintners involved have been eliminated to protect their identities in ongoing litigation for spray drift damages.
"Oklahoma is young in wine — we're not but 14 years old in the wine industry," an attending vintner said. "It takes a lot of work to get a vineyard up and growing so when a neighbor sprays by helicopter or plane and you have damage it's difficult to recover."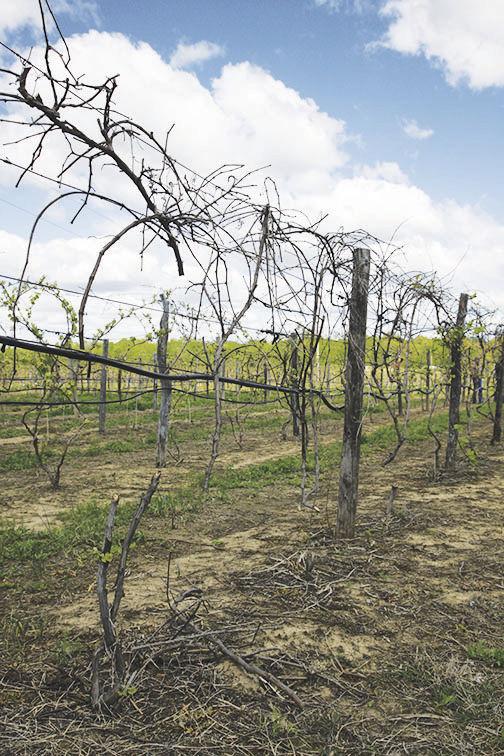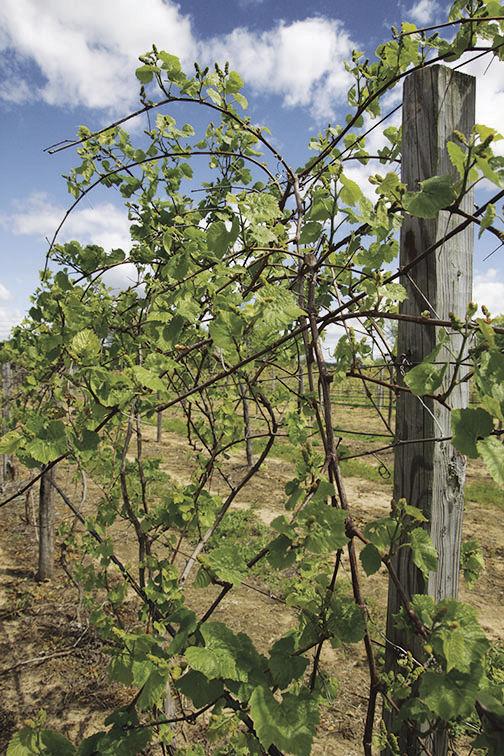 Vintners were primarily concerned about the length and breadth of litigation necessary to recoup damages — with many of the involved vintners' litigations lasting between five and 10 years before damages were paid out. Rather than seek laws to restrict the use of pesticides and herbicides near vineyards and orchards, the vintners sought insurance or bonds for commercial pesticide applicators in the area in order to reduce litigation time and protect themselves and their neighbors from conflict.
"In every other state you have to have a letter of credit from a bank as your bond that if you do have a problem, that bond can be tapped without a long legal fight," a local vintner said.
Requiring protection against spray drift is an issue with a legal resolution in many neighboring states — Missouri, for example, requires a surety bond for its certified commercial class of applicators in an effort to protect against property damages and personal injury.
"We need some representation and protection from spray drift and spray problems," the vintner said. "Now, we can fight our neighbors until both parties are pushed to bankruptcy, but with insurance or a bond we can all be protected."
Developing legislation similar to Missouri, Kansas or Arkansas would allow Oklahoma vineyard and orchard owners to open better channels of communication with spray companies and allow them to pursue restitution without costly, lengthy legal battles. Any suggested law changes involving pesticide or herbicide applications are a tough subject for agricultural advocates to support and comparison to other states often makes the chances of passing changes poor.
"It's difficult in the current climate to introduce any new legislation for pesticide or herbicide usage, especially using premier grape-growing states like California as an example," said Oklahoma State Senator Michael Bergstrom. 
Representatives meeting with local vintners said widespread support from all agricultural agencies and industries would be a requirement for getting this particular kind of legislation passed. The legislation would have an end benefit for anyone in an industry that could be subject to damaging drift — from row crop farmers to nurseries or vineyards.
"If you're able to buy spray, we need to be responsible for it," one of the vintners said. "We need to be responsible for chemical trespassing."
It's important to note that, in the case of these Oklahoma vintners, dicamba was not to blame for the majority of the damage complaints, sprays with 2,4-D were more often involved in these cases because of its impact on woody plant species like grapes. In most of the cases, commercial application from a plane or helicopter was the source of the drifting herbicides rather than a ground spray set-up.
The vintners involved said establishing wine grown and made in Oklahoma is the top priority and while the need for effective herbicides and pesticides is necessary, it's important to be able to produce their product without the fear of drift.
"We've got everything it takes to make great wine — wind, water, good dirt," vintners said. "We'll never grow as an industry until we shut the over-spraying down."