Two principles guided Nevada, Missouri, native Paxton Dahmer along his road through high school and the state FFA officer selection process: Get involved, and be yourself. In the coming year, Dahmer will be able to impart those guiding principles, along with the values of the National FFA Organization to the youth representing agriculture's future — and he's more than ready to get started.
"My goal from the beginning in FFA was to get as involved as possible," Dahmer said. "Each event I participated in, conference I applied for and leadership opportunity I accepted acted as stepping stones to state office."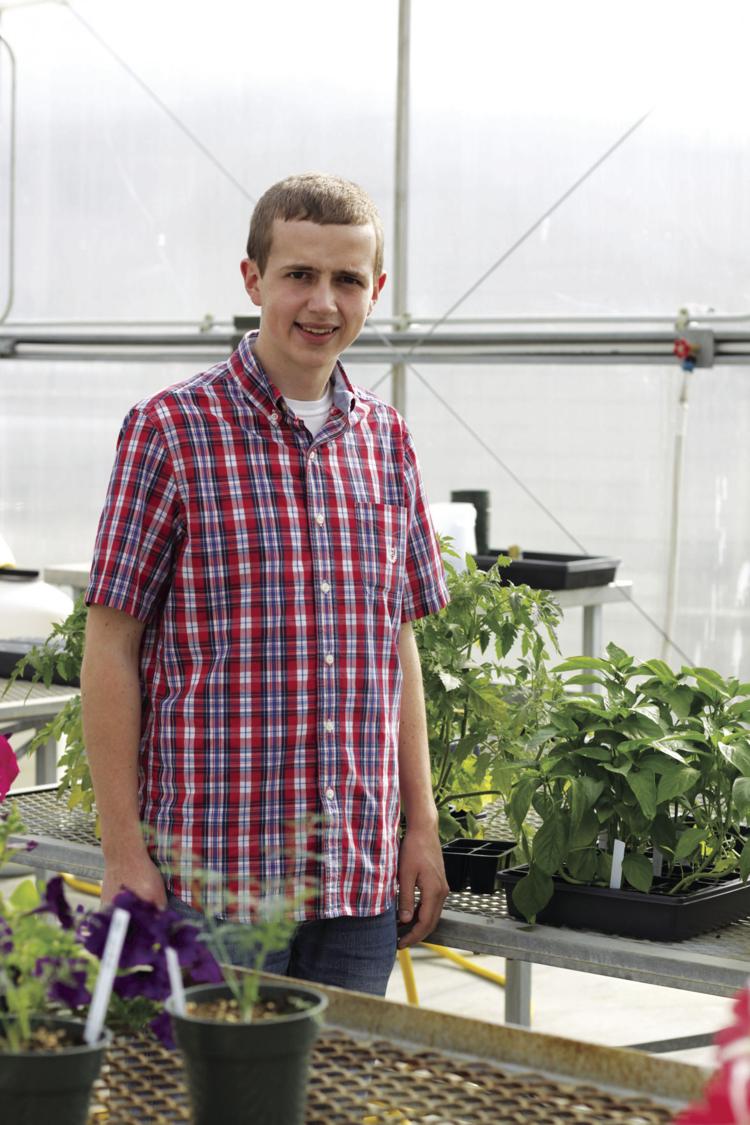 As the newly elected Missouri FFA president, Dahmer hopes to encourage his fellow FFA members to tackle their goals in similar steps. While travelling across the state, he plans to support members to view victories and failures during their FFA involvement, regardless of big or small, as opportunities for success.
"My main goal this year is to meet as many members as possible," Dahmer said. "I want to be able to close the gap between the membership and the officers, which is a difficult task with over 25,000 members and only 16 officers."
As a young FFA member, Dahmer had the opportunity to watch state and national level FFA officers speak and interact, which was a key inspiring factor in his desire to represent his peers in an official capacity. In the coming year, Dahmer hopes that by telling his story and encouraging others to share their own, he can inspire other students to take risks and become involved in their organization.
"I think local involvement is always the start," Dahmer said. "It encourages students to take chances and apply for opportunities, as well as to see their failures as a chance to learn and grow."
A diverse set of experiences and projects should allow Dahmer to interact with FFA members across the state. With a business breeding show pigs and Australian cattle dogs, as well as working for a local veterinarian, livestock show supply company and being involved in his family's commercial cattle operation, Dahmer can relate to a wide variety of agricultural pursuits — both with FFA members and people involved in production agriculture.
"While Missouri as a state is still very focused on production agriculture, we as an officer team will be meeting with state organizations like the Missouri Corn Growers Association to discuss how we can continue to help members stay connected to agriculture," Dahmer said. "Even if our members return to agriculture in areas outside of direct production, like developing new technology, we aim to keep the best young people involved in the industry as a whole."
Dahmer's collegiate plan revolves around a degree in agricultural education with a minor in policy at the University of Missouri, another factor sure to keep him involved in Missouri FFA long term. He hopes to teach agriculture and eventually use his policy knowledge to run for public office.
A southwest Missouri native, Dahmer hopes his time in Columbia and traveling throughout the state as an FFA officer will help him connect to individuals with a variety of agricultural backgrounds.
In the coming year, Dahmer will travel across the state meeting as many FFA members as possible and encouraging them to take the principles he has learned in his FFA career to heart.
"Be yourself — when your dynamic changes the people around you will sense your sincerity and in turn the entire dynamic of the group could change," Dahmer said. "Also, get involved — regardless of whether you are successful, the chances you take and opportunities you take advantage of in FFA will translate to skills you can use for a lifetime."