In an industry dominated by companies of Goliath proportions, Taylor Seed Farms has taken the role of David by continuing to grow in the days where independent seed companies are often struggling.
The family-owned Taylor Seed Farms, located in White Cloud, Kansas, was started in 1981 and has seen continued growth and expansion over the years.
"As independent seed companies have gone away, we've been able to thrive and compete against a lot of our larger counterparts," said Brad Taylor, CEO of Taylor Seed Farms. "It's the products we have and the relationships we have. We work with a lot of good people, and we've been able to grow that network over the years."
Teamwork between seed suppliers and customers is essential, he continued.
"If we can't get them products that work for them, it affects us," Taylor said. "We know so many of our people and we work together with them."
He added many companies promise great customer service, but Taylor Seed Farms actually delivers.
"The bottom line is I really think that the people who actually do what they say they're going to do are the ones who are going to succeed and grow."
At the heart of the success of Taylor Seed Farms is the Taylor Select Research program. "We've been able to fine-tune our research," Taylor said, adding keeping corn and soybeans at the center of the business has kept focus on the products which make the company and its customers successful.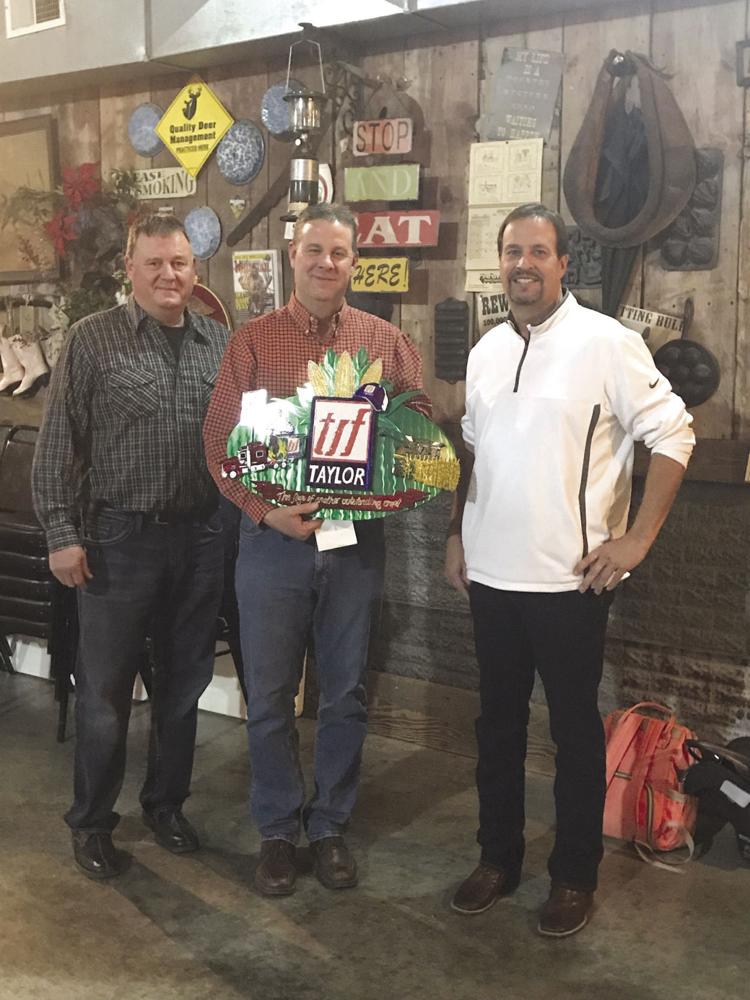 "I think the key is we've been able to find the products that work," Taylor said.
By conducting research locally and regionally — an approach others, including the big seed companies, have tried to mimic — Taylor Seed Farms can focus finding the hybrids which work best in its primary market areas. "We try to have research plots within a certain distance of a majority of our customers," Taylor said. Taylor Seed Farms' primary market has been Kansas, Nebraska and Missouri but has expanded to Kentucky, Tennessee and Arkansas.
By working with originators who are the source of seed and traits to provide valuable information, Taylor Seed Farms can create hybrids that meet the needs of their customers.
"People are able to look at products two or three years in advance," Taylor said. "In our corn hybrids, we've been able to get at least three years of testing in before we release to customers."
The relationships Taylor Seed Farms has fostered with the community and crop producers was evident last year when the company's facility was flooded for 100 days.
"We had so many people who came in and offered to help," Taylor said. "It's overwhelming. We have such an appreciation, and it was just amazing how the agricultural community came in and offered assistance."
With the help from the community, seed was moved out and the business was able to operate relatively seamlessly, Taylor said, and now has been back in the facility for about three months.
As a member of the board of directors for the Independent Professional Seed Association, Taylor acknowledges the industry continues to evolve as it faces new challenges.
Issues, like the current agricultural economy, pose an obstacle for independent seed companies and definitely have an effect on producers and companies alike.
"Margins are thinner than they've ever been, and when you get into these types of economies you see more people are not buying on value," Taylor said. "They're buying on price."
However, Taylor believes independent seed companies are seeing a rising market share across the country.
"I think the biggest thing I've seen over the years that's changed things is five or six years ago all of a sudden people wanted to buy from independent companies like us," Taylor explained, adding he saw an increased demand for the hands-on approach and more personal manner of customer service that independent seed companies can offer.
"To me, it goes back to they're doing a better job of treating people the way they should be treated" he said.
This also allows the seed company representatives to become trusted advisers to crop producers, he added.
However, Taylor acknowledged the number of independent seed companies is on the decline whether due to consolidation, lack of succession plan or inability to compete with the larger companies and competitors.
"I know at one time there were more than 300 independent seed companies, and I think that's down to somewhere in the area of 150," he said. "That's going to get trimmed down. The people who are lean and focused are going to survive.
"I think five years from now it's going to look a lot differently than it does now," he concluded.