With a decades-long focus on performance, Gleonda Angus Farms continues to find ways to distinguish itself from other Angus cattle operations — from a focus on phenotype and data to an on-farm shop selling Certified Angus Beef.
Leon and Glenda Kleeman, along with grandson Traves Merrick and his wife Bailey and son Waylon, run 300 to 350 Angus pairs on their operation near Miller, Missouri.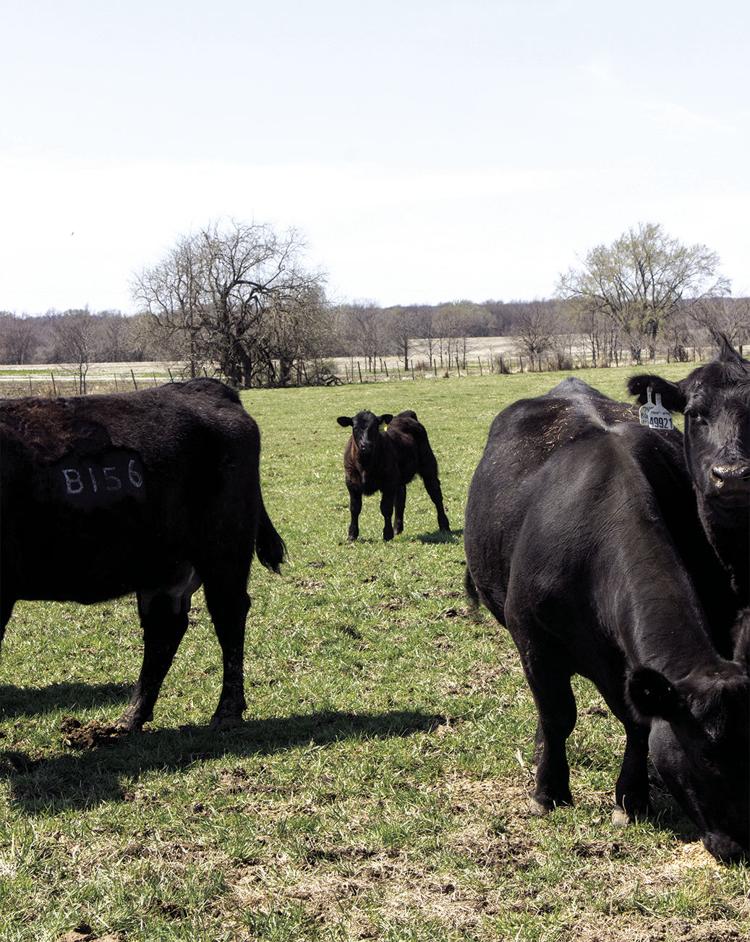 "My education's the School of Hard Knocks," Leon said. After showing cattle through 4-H and FFA and graduating high school, Leon had the opportunity to work for nationally known purebred cattle breeders. Leon explained during that time he found a cattle breeder who tested bull performance for feed efficiency, which sparked his interest in collecting data on his own cattle.
"They brought the first performance-tested bull in from the Wye Plantation in Maryland in the early '70s," Traves said. "That's where his focus for performance data got started. Today, we still focus on performance data and collect all the information we can so we've got the proof behind the cattle."
Since he returned to the farm on a full-time basis in 2014, Traves said he has continued his grandpa's progressive philosophy and has increased from artificially inseminating 50 heifers to using timed AI to breed about 250 head each year.
"We're not as much EPD-based as we are true performance and phenotype," Traves continued. "We want to make sure the phenotype is there because without the phenotype, the numbers mean absolutely nothing."
At Gleonda Angus Farms, steers are sent to the feedlot and sold on the grid. This has allowed them to feed out cattle and collect carcass data on their stock for decades.
"People don't realize that two steers look just alike, and by the time you hang them on the rail there may be $1,000 or $1,200 difference in the carcass prices," Leon explained. "You can't always tell that by looking.
"We try to cull off those cows that are producing carcasses that are not up to premiums," he added.
However, Traves emphasized maternal performance is also important in their cattle in addition to carcass traits.
"We want to make sure they've got the maternal performance to raise big, nice calves for the guys who buy our bulls and retain those females," he said. "We want to make sure they can milk and, most importantly, make it on fescue."
Phenotype is also a top priority.
"We do not chase numbers," Traves said. "If it happens, it happens because the cattle were there first.
"If they have feet and leg structures that aren't perfect, they don't need to be here," Traves said, emphasizing those without sound feet and legs are heavily culled.
The majority of bulls at Gleonda Angus are sold to commercial cattlemen, so longevity and quality are important to them and their customers.
"We want to make sure the people buying our cattle are getting the same kind of cattle we'd want to keep for ourselves," Traves said. "And we have 60 years worth of data to back the genetics.
"We weigh everything at birth, and we weigh everything at weaning and yearling," he added. "It's real-world data."
Additionally, they have started to offer marketing assistance to help their customers market the calves out of Gleonda Angus bulls. They also are going to host an annual production sale on the farm each fall.
Traves recognized that purebred and commercial cattlemen alike are facing challenges and changing times — from urban sprawl to consumer demands.
"The wants from the consumer are something we're having to think about whereas before we just had to raise good cattle that graded high," Traves said. "Now we actually have to consider sustainability and traceability."
The Farm Shop at Gleonda Farms stemmed from interest in their beef from family and friends. Traves explained they saw an opportunity to provide locally raised, high quality beef to area consumers.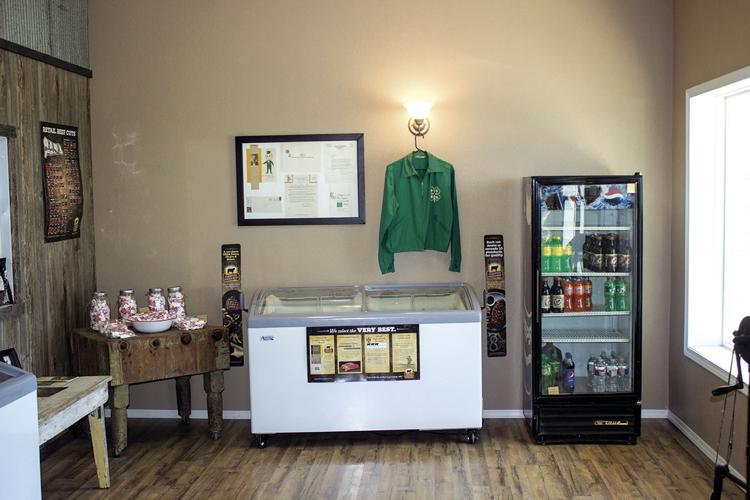 "It's pretty rare to find Certified Angus Beef that you can buy on a farm location like this," Traves said.
"To have to meet those quality specifications sets us apart from anyone else raising home-raised beef," he added. "We're the only one in the state."
As the youngest member of the executive board for the Missouri Cattlemen's Association, Traves is also working to get younger cattlemen involved in speaking up for the industry. Recently, he testified in front of the Missouri Senate and has been vocal in the political issues facing the cattle industry in the state.
"There's not a lot of people younger than me who are getting involved," he said. "We need more people to get involved."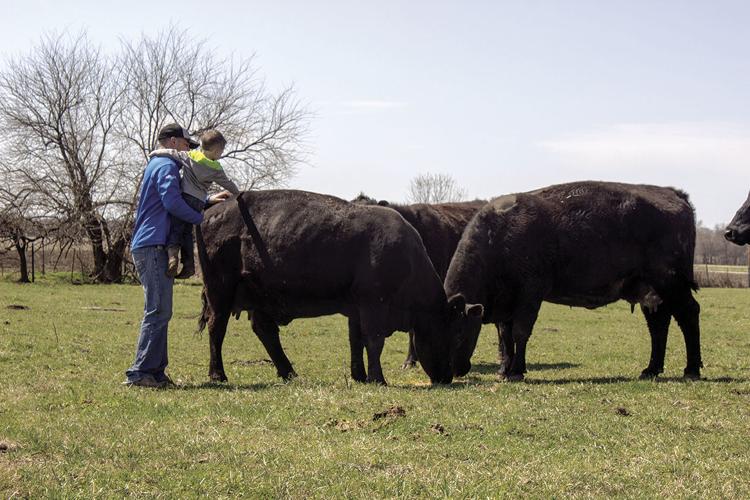 Traves recommended young cattle producers get involved with local and state organizations to build a network and look for mentors within the industry.
"The best thing they can do is seek out the older guys who've been doing it for 50 or 60 years and get advice from them," he said. "They're the ones who have made it all these years."
He also recommended going back to these experienced cattle producers to learn the basics of cattle selection before choosing cattle based on numbers.
"If you're starting in the business, you need to go back to the old phenotype of the animal," Leon agreed. "Don't start with the paperwork on them."
Looking forward, Gleonda Angus Farms plans to keep growing for the next generation and distinguishing themselves from other operations.
"The main goal is to keep improving the genetics," Traves said. "We're going to continue to find new ways to collect data on-farm."