When Mark Morgan's grandfather returned from World War II, he bought a fresh piece of ground near family land at the base of the Ozark National Forest, and settled in to producing one of the few crops the rocky soil could sustain — peaches. Today, Morgan represents the fifth generation of farmers on the Johnson County, Arkansas diversified peach, cattle and poultry operation he now shares with his father.
Morgan's grandfather continued his commercial pack-and-ship peach operation through the 1960s, when drought and back-to-back freeze-outs led him to consider more profitable outlets like cattle.
"Peaches aren't like corn — you can't just go replant," Morgan said. "If it freezes, you've just missed the entire crop for that year — it's a very unpredictable business model on its own."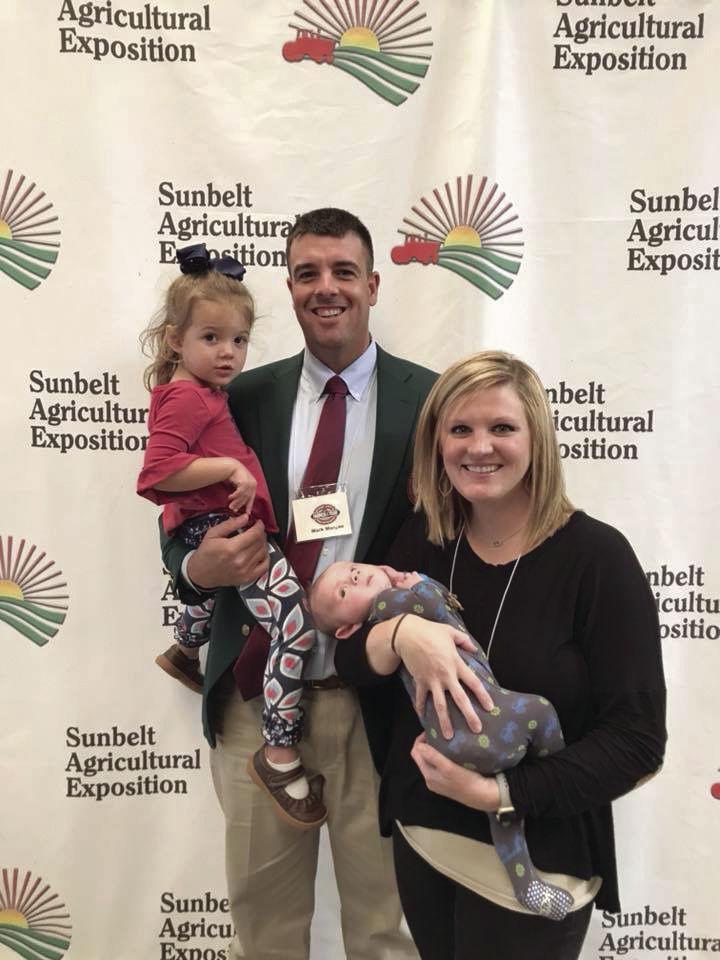 In 1977, Morgan's grandfather began to search for a way to get back into the fruit industry he loved and decided to set a new peach orchard — this time for a pick-your-own style operation called the Peach Pickin' Paradise.
"People thought they were crazy at first, but my grandfather and grandmother were convinced they could make their business a success," Morgan said. "They would open six days a week, work 90-hour weeks if they needed to and even sell at local malls — my generation has benefitted greatly from their effort to build our customer base."
Today, Peach Pickin' Paradise boasts 25 different varieties and over 3,500 trees, in addition to a 300-head commercial cattle operation and a turkey and poultry litter operation. While peach season runs from June to August, the work associated with the orchard continues year-round — from pruning and prepping to marketing and preparing customer events.
"Peach production is different from a lot of modern agriculture because you still work with hands," Morgan said.
Each of the 3,500 trees on the Morgan operation will require up to 20 minutes of hand pruning and spacing to ensure the trees can sustain the weight of the peaches they produce. Along with spraying and day-to-day maintenance, the orchard requires many watchful eyes and boots on the ground to operate.
Peach Pickin' Pardise provides an extensive amount of varieties for its customers, all of which are ripe at different times to extend the length of their picking season. The varieties include nectarines as well as peaches, and even some experimental varieties developed at the University of Arkansas fruit experiment station down the road.
"We try to have an offering of different things because you can have 10 different people go out and each on will have a different favorite," Morgan said. "Everyone wants to know what the best peach is — well, some people like chocolate cake, some like vanilla cake and you'll never get people to settle."
While return pick-your-own customers make up the largest percentage of their customers, the Peach Pickin' Paradise also sells some peaches picked and ready to go at their stand, as well as some excess peaches sold at local grocery stores or farmers markets depending on the yield each year.
"Our biggest customer base is, I would say, local people," Morgan said. "We have folks coming from the closest 10 counties; however, we also have people from Kansas City, Amarillo, Tulsa and as far away as Minnesota who make the trip each year."
Most recently, Peach Pickin' Paradise hosted a Bloom Blast, a free event for local customers to take pictures of the peach trees in full bloom, check out antique agricultural equipment and educational crafts for kids. With more than 400 people in attendance for their first year of the event, the Morgan family counted the event as a success.
"We really try to make it an environment about education," Morgan said. "We try to teach them something, but we also try to offer a level of customer service that will keep them coming back."
Morgan extends his interest in educating the public to helping school groups interact with food production on a fundamental level.
"In the past few years, farm-to-school programs have been really good for us," Morgan said. "Lamar school actually had an opportunity through the NFL's Play60 program where they brought the kids out to us, picked their own peaches and then returned to their school's cafeteria to process everything."
"It's awesome to go to the schools after the programs because you're just a farmer but those kids will treat you like a rock star," Morgan said. "Farm-to-school is a great opportunity for us to interact with the kids and help them understand on a basic level where there food comes from."
Cattle and Poultry Production
When Morgan graduated from the University of Arkansas in 2007, he was prepared to return to the family operation but a peach freeze-out meant a hard year for Peach Pickin' Paradise and no room to expand the operation. Morgan chose to continue his education, obtaining a master's degree in ruminant nutrition — a choice he is still satisfied with today.
"Getting my masters helped me know for sure that I wanted to come back to the farm because I'm just not made to be in an office," Morgan said. "I still enjoy the data part of running the operation but I like to be outside and I missed the peaches."
Morgan's cattle operation consists of predominantly black cattle bred to Angus, Gelbvieh or Brangus Ultrablack bulls. Steers are typically backgrounded on their own forage for 45 to 90 days and then sold by the pot-load through National Livestock Market in Oklahoma City.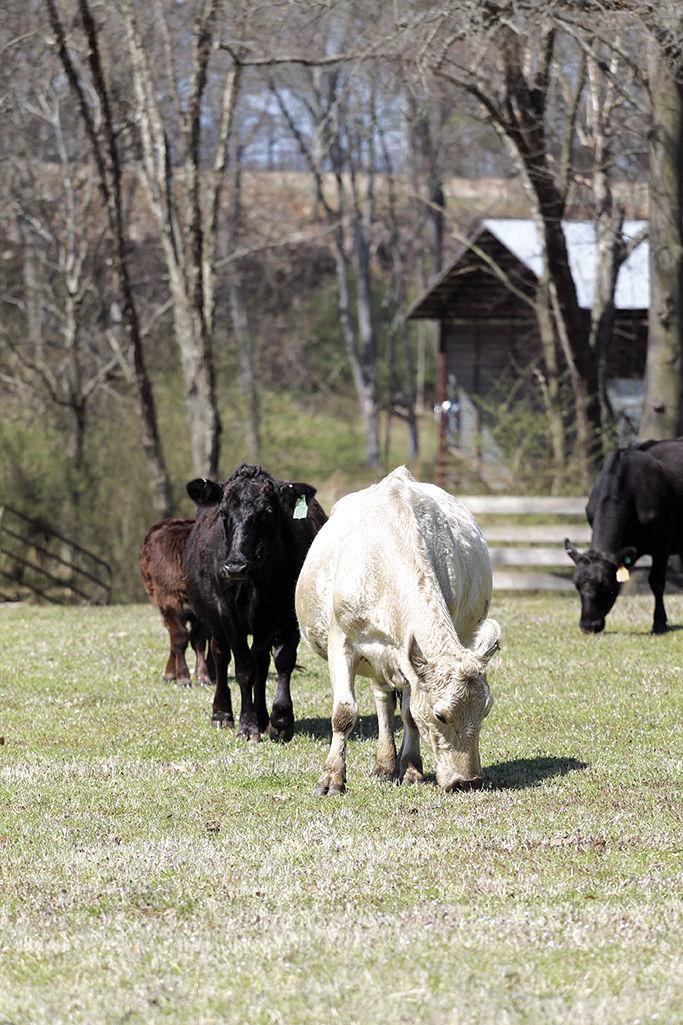 "We have access, with our poultry operation, to litter so we pride ourselves in putting up hay that is really high in total digestible nutrients and then having really ample grazing opportunities," Morgan said. "Whether it's through grazing ryegrass, Bermudagrass or even crabgrass establishments, we push the cattle pretty hard."
The bulk of Morgan's land devoted to cattle production directly borders University of the Ozarks, having once been the university's dedicated dairy farm. The proximity to the university, combined with a main water source of the city of Clarksville running through the property means stewardship of the land is always a high priority for Morgan.
While closely monitoring the available forage and quality of the land, Morgan also culls heavily for hardiness and performance. Each season he chooses a number of replacement females based on their quality and performance, breeding them to bulls who score in the top 20 percent for carcass and maternal traits.
"I like to develop our replacements the same way they will be treated as cows," Morgan said. "If we were pumping them full of corn right now and helping them out, they wouldn't get the same treatment when they have their first calf."