People flocked by the thousands to the 38th edition of the Ozark Fall Farmfest in Springfield, Missouri, last weekend. Visitors from every corner of the Four States journeyed to see the latest in farm equipment, rural living and livestock.
"Huge crowds, great weather and an excellent selling environment for exhibitors made for a great show," said Lance Markley, coordinator of the Ozark Fall Farmfest. "This year's show further solidified its reputation at one of the Midwest's premier agricultural events. Farm Talk Newspaper and the Ozark Empire Fair are extremely grateful to everyone involved."
Markley added the show staff estimated over 50,000 people attended this year's Farmfest.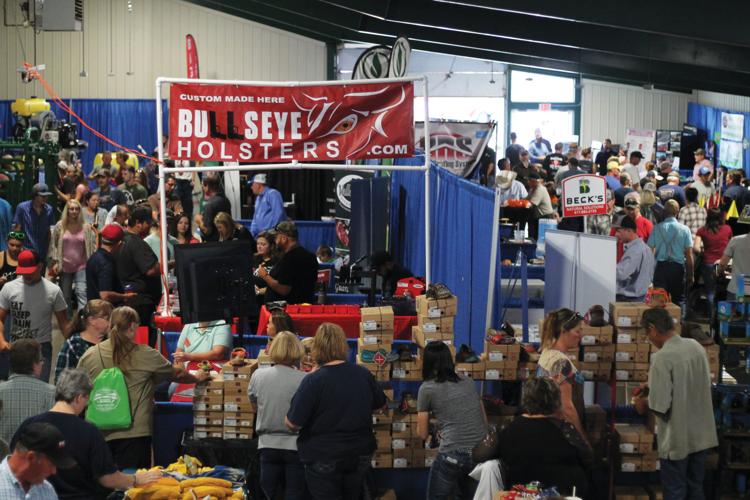 Over 800 booths of agricultural exhibits and rural living displays were featured over the three-day event. Local farmers and ranchers also had live cattle, sheep, goats, hogs, horses, donkeys, rabbits and dogs available for the crowds to view and purchase in the barns.
Several exhibitors commented they had stayed busy due to the large crowds.
Danny Shilling of Bois D'Arc, Missouri, once again showcased the talents of his Border Collies with demonstrations of dog handling and livestock working for crowds packed in the Wells Arena.
On Saturday, members of the Ozark Mischief Barn Hunt displayed the talents of their dogs in the Small Stock Barn Arena. The dogs tracked the location of rodents hidden in hay bales on command for the crowds.
On Sunday, members of the Ohio Fair Managers Association made a stop at the Ozark Fall Farmfest on their annual tour of other fairs and fair facilities.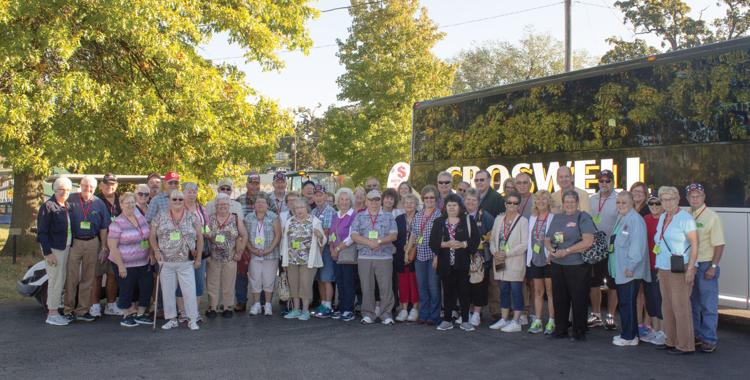 President of the association, Bob Buxton of Coshocton, Ohio, said the Ozark Fall Farmfest reminded him of a fall farm show hosted by Ohio State Extension.
In Ohio, Buxton said, there are no regional fairs like the Ozark Empire Fair.
"Those may come in the future," Buxton said, adding society is changing and smaller fairs are struggling so events like the Ozark Empire Fair and the Ozark Fall Farmfest may become more common in the state.
At the Farm Talk Newspaper booths in the E-Plex and the Corwin Arena, attendees could enter to win a $1,000 Shopping Spree. This year's winner was Mark Evans of Squires, Missouri.
Kids were invited to participate in their own drawing for $25. Joel Lang of Elkland, Missouri, was the lucky winner.
In the Darr-Wheeler Metals Building, visitors had the chance to win another $500. The winner of the $500 Shopping Spree was Jacqlyn Badley of Green Forest, Arkansas.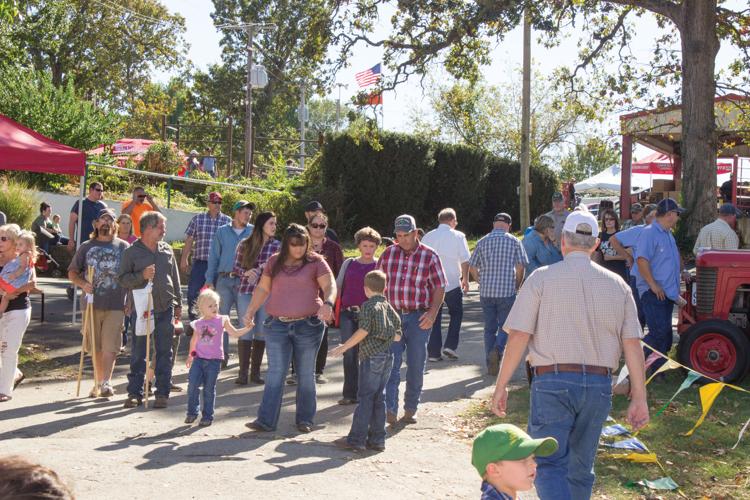 Farm Talk is already focusing on its farm shows for 2018 — the Four State Farm Show in July and the Ozark Fall Farmfest in October.
For more information on these shows, contact Farm Talk Newspaper at 1-800-356-8255. £