In the spirit of 2020 and scarcity of once-essential items, Christmas tree farms were buried under a deluge of demand before the Thanksgiving turkey leftovers were a thing of the past.
For Pea Ridge, Arkansas, farmers Jill and Martin Babb of Wonderland Christmas Tree Farm, thriving trees and an atmosphere tailor made to evoke and create family memories form the foundation of their business. This year, Jill said they were able to share the Christmas spirit with more friends and neighbors than ever before.
"It's about the nice, fresh tree wrapped up in family memories and traditions year after year," Babb said. "We hear it over and over again from our loyal following of people that come out every year — it's the experience that makes all the difference."
While the Babb family opened their gates early this year to accommodate their loyal customers' preferences to decorate early, they did not expect a surge of new business to exhaust their stock, leaving them to close the farm for the season on Dec. 6.
More than just the Christmas rush
Jill and Martin have been Christmas tree farmers for many years, and have operated Wonderland Christmas Tree Farms for more than 5 years. Over time, their location, atmosphere and large selection of tree varieties has built up a steady, predictable stream of customers over time.
"For us, we usually sell around 2,000 to 2,300 trees in a year," Babb said. "This year we sold around 3,200 trees just 10 days into season."
Because of the state of the COVID-19 pandemic and the public's general need for something good to look forward to, Jill said she anticipated usual customers buying trees and decorated earlier, but not the sheer volume of new customers.
"What we didn't anticipate was the amount of new customers who also arrived early," Babb said. "I greet everyone at the door and almost every other person I saw was completely new to the farm."
Growing Christmas trees is a niche market. Most trees can take anywhere from five to ten years to grow to the height the Babb family markets their trees at — anywhere from five to 11 feet — and the trees require a significant amount of maintenance throughout the year.
Babb said it took roughly five years to establish a good steady business and rapport within the community and then their business nearly doubled in just this year.
"Our early bird weekend before Thanksgiving is something we rarely extend because we want the trees to look as fresh as possible through Christmas, but then we've found that many people combine their family Thanksgiving and Christmas celebrations at one time," Babb said. "Over the years, the early bird weekend has grown and while we expected higher numbers this year due to people decorating early, we definitely didn't expect the numbers we got right away."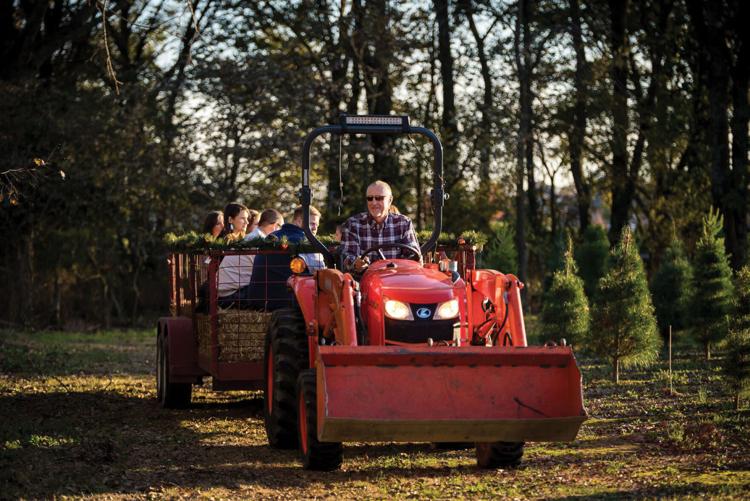 In the first five and a half days of being open, Wonderland Christmas Tree Farm sold more trees than in all of 2019 combined.
"We still had hundreds of people coming out, even though at that point we only had five and six foot trees available," Babb said. "They were just happy to have the experience and to have a tree at all because by that point there were almost no trees left in Northwest Arkansas for sale."
Even in the weeks following their early closure, Babb said she had people calling begging them to reopen the farm. But, their trees just aren't ready to be harvested and in order to preserve future crops, the farm remained closed.
"It was crazy," Babb said. "When the first weekend turned out so well, we thought maybe everyone was done for the year but they just kept coming."
Whether tied to the pandemic itself and families looking for fun, safe Christmas activities or a higher ratio of people forgoing traveling to stay home and be better able to care for a live tree, Babb said Wonderland Tree Farm is already preparing to order more Frasier fir trees for next year to go alongside their own extensive selection.
From hobby to holiday destination
What began as a hobby for a landlocked sea captain has quickly become a thriving and rewarding business for the Babb family.
"My husband's career has always been as a ship's captain where he is gone for 28 days and then home for 28 days," Babb said "In his off time he loved to plant and care for trees so we initially had a little Christmas tree farm in a little town between Branson, Missouri and Harrison, Arkansas called Omaha."
The initial location was remote, the acreage was much smaller, so the Babb family didn't commercially offer trees. They primarily focused on variety selection and how to care for and cultivate healthy Christmas trees. Today, Wonderland Christmas Tree Farms has over 30 acres of Christmas trees with new varieties popping up all the time due to Martin's retirement.
"Typically our biggest seller and what we have planted the most of here on the farm will be Virginia Pine," Babb said. "Along with four or five other pine varieties we also have a hybrid called Leyland Cyprus, which has more of a lacy look than a needle and has become very popular the last few years."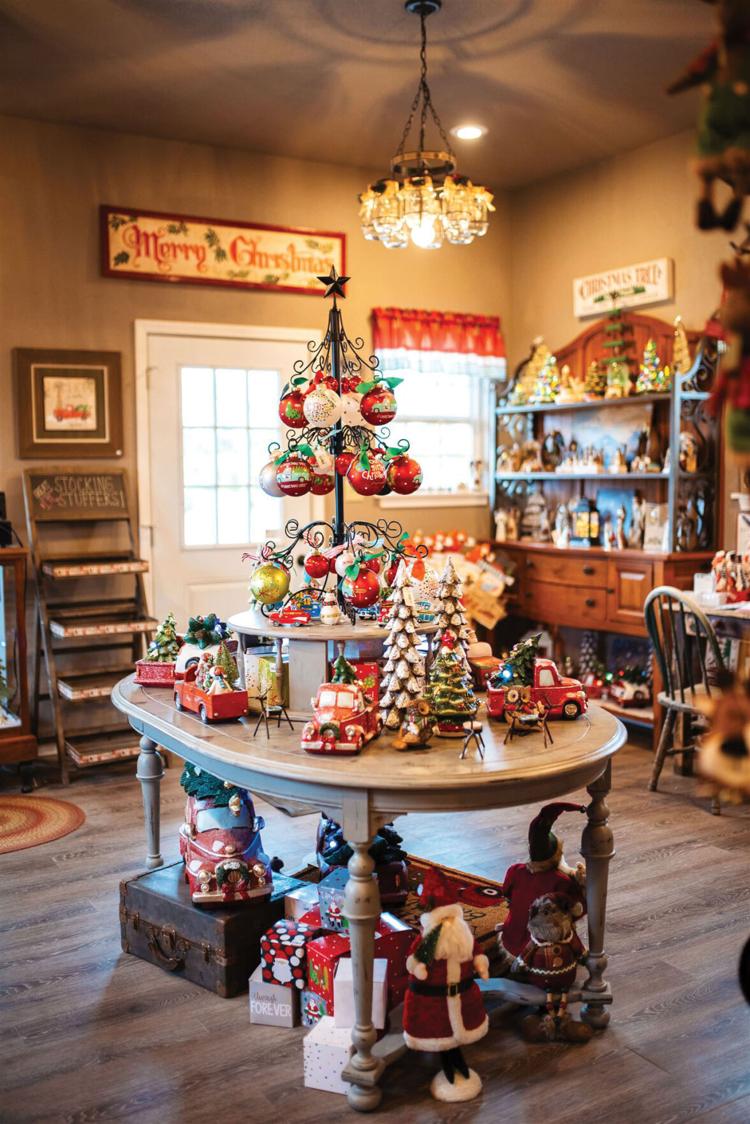 Wonderland Tree Farm, like many other Midwest farms, also carries Frasier Fir trees delivered in by truck from North Carolina. The variety is most characteristic of what buyers expect Christmas trees to look like, but it is nearly impossible to grow in Arkansas' climate.
"We're working on a new variety we've had a lot of success with called a Canaan Fir," Babb said. "It is more similar to the classic fir trees buyers expect and has grown well here so far, so some day we might have even more options for our customers."
What began as a hobby has turned into a labor of love for the Babb family. Smiling faces and memories made are more than enough reward to justify their hard work year after year, Babb said.
"We do so much of this by ourselves," Babb said. "Martin does most of the tree shearing on his own this time of year and I mow the whole acreage — it keeps us very busy throughout the year."
The magic of Wonderland Tree Farm feeds directly from Babb's own infectious Christmas spirit. In addition to the typical rows upon rows of trees, the farm pipes in holiday music and invites local vendors to sell holiday treats from over the top hot chocolate confections to heartwarming chili.
Pre-season, local photographers are invited to schedule family Christmas photo sessions on the grounds. Special events throughout the season allow families to experience Christmas memories by warm lantern-glow or alongside their furry friends with special extended lantern light hours and their Feliz Navi-dog-day event.
The intent, from the warm welcome from Babb at the gate to the cutting and strapping of the trees, is to give families a chance to feel the thrill of the season together in every possible way.
"It's sensory overload for a lot of people the first time they come here and often it brings up memories of family time spent together," Babb said. "It's like a Hallmark movie come to life with all of the scents and sounds of Christmas." For more information visit www.wonderlandtreefarm.com.