A 75-head dairy in northern Oklahoma is going directly from "ridge to fridge" with their milk in an effort to create a more profitable future, while providing the public with access to fresh, locally sourced dairy products.
The century-old Koehn family dairy, which has been in operation near Meno since 1918, rebranded early this year as Red Ridge Creamery after purchasing property nine miles away in Lahoma that includes a retail store and processing space.
"We do pasteurize everything, because that's the law, but we have a non-homogenized line that is as close to what we drink on farm as you can legally buy," owner Patricia Koehn said recently inside the store along Highway 412. "Our customers are really responding to that. For some people, it reminds them of the milk they would get back in their grandfather's time. It has a creamier mouth-feel."
Homogenization, the process by which milk is forced through tiny screens under high pressure to break up and suspend the fat molecules, can aggravate digestion and cause allergic reactions in some people.
Being able to offer a product that is fresh, local and minimally processed is one of the reasons the Koehns decided to start their new venture.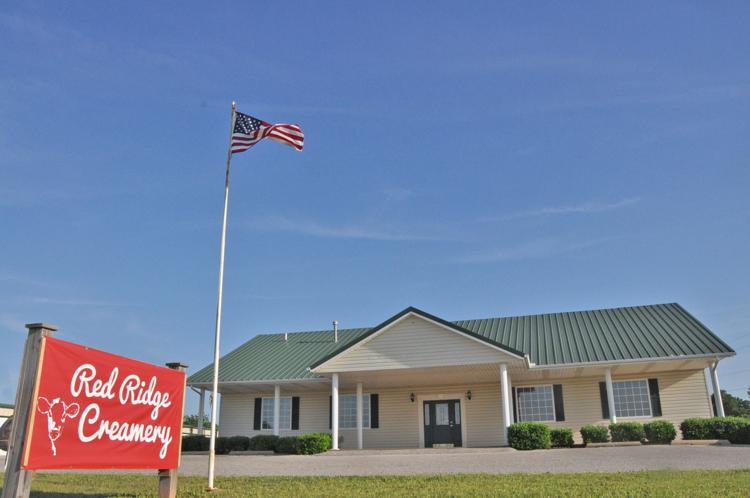 "We're trying to capture that customer who wants to buy local from one farm," Steve Koehn said. "We're not commingling our milk. We're one breed, which is very unique, and we do it all, from production to processing to marketing. That is what makes us different."
Four generations of the family's cows have grazed the area's distinctive red sandstone bluffs. The hides on the cows have always been brown.
"I call it the family curse," Steve joked. "My grandpa bought the first Jersey in 1922. Today 80 percent of our cows go back to that first cow. My grandpa had them, my dad had them, and we kept that going. I tell people we were Jersey when Jersey wasn't cool. But the breed is very popular today."
While the smaller-framed Jerseys produce less milk than black-and-white Holsteins, the milk is richer, which means it's ideal for making cheese. That fits the current industry trend toward converting fluid milk into cheese.
"A consumer in this country today consumes a lot less milk than they used to but a lot more cheese," Steve explained.
In addition to making and selling cream, butter, block-style cheese and cheese curds, the Koehns offer milk for about twice what discount grocery stores typically charge.
"We believe it is a premium product so it brings a premium price," Steve said.
They also sell beef from their own cattle, which are custom-processed at a federally inspected locker plant in Kiowa, Kansas. Their store in Lahoma features other local products, including pickles and spice rubs, as well as baked goods and donuts from Schieber's Deli in Enid.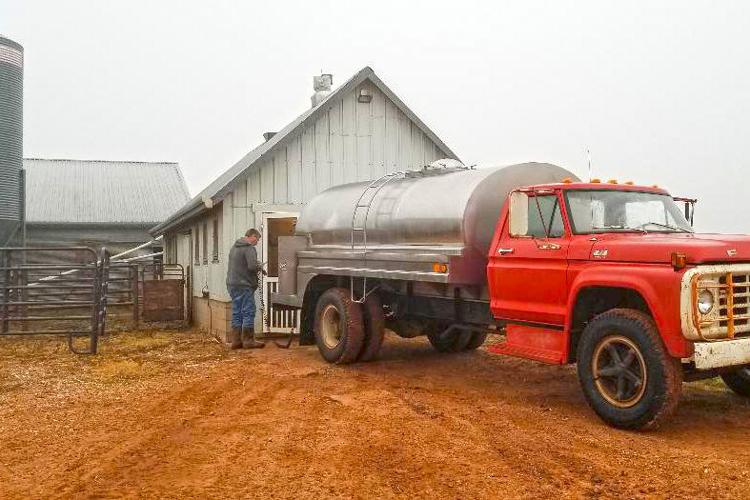 While getting into the processing and marketing side of the business is new to the family, running a dairy is something they know well.
Steve was still a teenager when he became a partner in the dairy his grandfather started.
"I've always known what I wanted to do. It's never been a job to me," he said.
When the couple found out their two oldest children, Blake, 22, and Hope, 20, shared their love for the dairy and wanted to return to the farm, they decided it was time to look for a business model with a brighter future.
While they had a satisfying lifestyle and were able to get by on proceeds from the dairy, a recent dramatic drop in milk prices was forcing them to put off needed improvements. Milk now brings $13 per hundredweight, roughly half what it was worth just a few years ago.
"Obviously, the decline of the dairy industry in Oklahoma shows financially it's just not working," Steve said.
"When we got married 24 years ago, there were 1,500 dairies in Oklahoma. Now there are less than 150," Patricia explained. "Eighty percent of Oklahoma's milk comes from just five farms."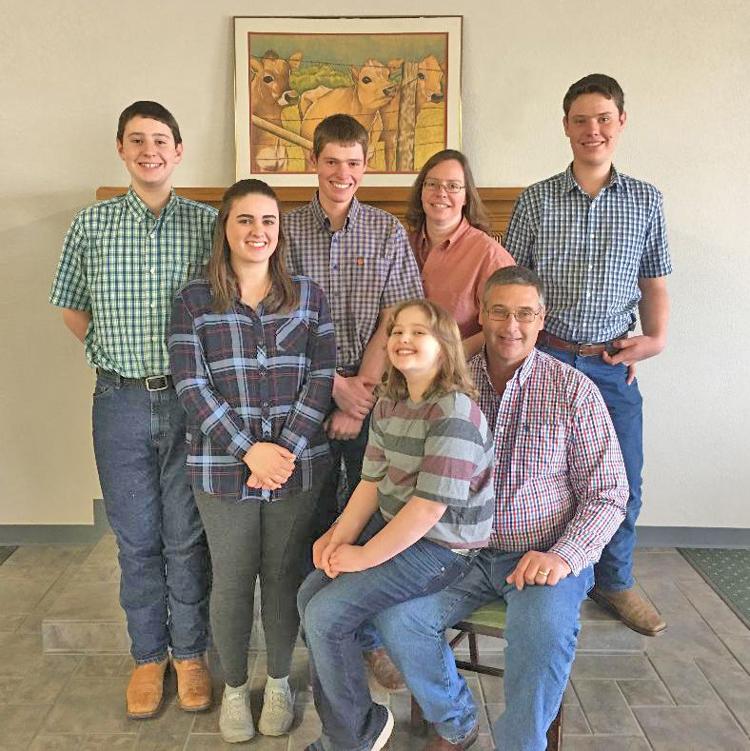 While the size of the average dairy has increased dramatically, that's not a direction the Koehns wanted to go.
"Today even 500 cows isn't enough," Steve said. "Now it's several thousand or tens of thousands of cows on one dairy. But I know my cows by name. I know them by sight."
Instead, the Koehns decided going direct-to-market with their milk and dairy products was a more appealing option. After purchasing the property in Lahoma, which previously housed the Plainview Winery, they installed a high temperature/short-time pasteurization machine, a bottling line and a 500-gallon cheese vat.
The quick form of pasteurization they use heats the milk for 15 seconds, killing any pathogenic bacteria, while having minimal impact on the flavor or nutrients.
Eventually the Koehns hope to purchase a refrigerated delivery truck and are also exploring relationships with outside distributors. Their products are currently in several stores in Enid, Tulsa and Oklahoma City.
Doing everything from taking care of the cows to making and selling the finished products is labor intensive. The Koehns spend long days on the farm or at the store, often with their three younger children, Chandler, Jackson and Chloe, in tow.
 "The work of making cheese is a very physical job," Patricia noted, adding that she often trades off raking and cutting several hundred pounds of cheese at a time with her oldest daughter Hope. Making one batch of cheese takes them most of a day from start to finish.
Using an 8-gallon churn, they can make 25 pounds of butter in about an hour. It is then portioned out into 8-ounce plastic tubs.
Researching what equipment to buy and setting up new accounts and distribution networks have been their biggest challenges, Patricia said, but they've been grateful to receive some help from various state entities.
"The Oklahoma Ag Diversification and Enhancement Program was a very good resource for us. The people at the Oklahoma ag department want to see smaller farms like ours continue," she said. "Oklahoma State University's Food and Ag Products Center at Stillwater is also a very good resource for small producers. They offer classes in food safety that meet the federal mandates all small processors must comply with."
Regardless of the work involved, the Koehns are gratified about keeping alive the tradition of the local hometown dairy.
When they bought their property, the abstract showed the same location had been the Lahoma Creamery at the turn of the previous century. More recently, someone brought them a 1906 newspaper clipping showing the old wooden creamery and a team of horses hitched to a flat wagon with big milk cans on it. According to the caption, the creamery and ice plant had just been wired with electrification.
"It's a neat little piece of history," Patricia said while gazing at the photograph.
Seeing the use of the location come full circle after more than 100 years is rewarding for the Koehns, not least of all for the newest members to join the family business.
While son Blake helps run the dairy, daughter Hope is often in the store making cheese, labeling products, stocking shelves and helping customers behind the counter.
"I love the farm, and I want to see it continue," she said. "I've never had the feeling I wanted to be anywhere else."