The third annual Ozark Spring Roundup drew in agricultural enthusiasts and horse lovers to the Ozark Empire Fairgrounds in Springfield, Missouri, last weekend.
From clinics on horse care using essential oils and basic equine management and safety as well as developing the ideal ranch horse to Cowboy Mounted Shooting and barrel racing, attendees had a variety of activities to capture their attention while at the show.
"Attendees enjoyed the vast variety of clinicians we had here over the weekend," said Cassie Reid, Ozark Spring Roundup coordinator with the Ozark Empire Fairgrounds. "All of the events had large crowds."
This year's clinicians and seminars included Van Hargis, the Old Fort Days Dandies, Cindy Cappel, Brandy Von Holten, June Lattimore, Matt Hill and Dennis Cappel.
Visitors also had the opportunity to register for a $500 Shopping Spree, a PFI gift card and a round pen. Winners will be contacted by show staff.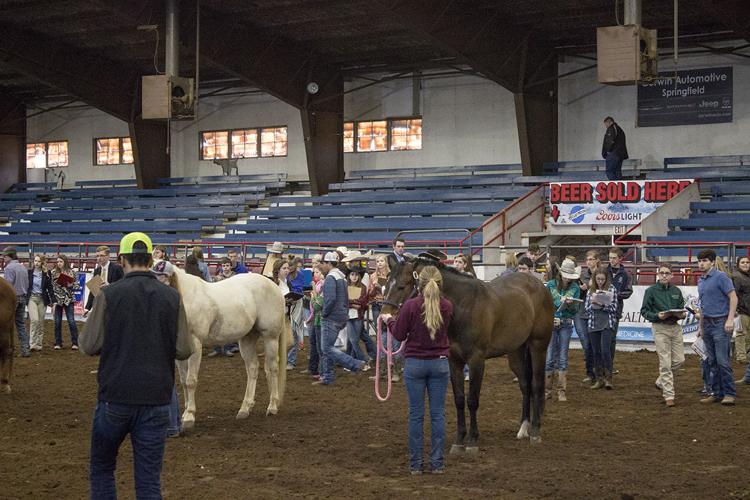 Youth from around the Four States played an important part of the Roundup this year. On Friday, 4-H and FFA members participated in the Youth Horse Judging Contest in the Corwin Auto Arena.
Taking home first place in the junior division was the Mountain Grove Middle School 4-H team. Team members included Lacey Johnson, Rylan Nix and Clayton McGowan. First in the senior division went to the Jasper County 4-H team. Isaiah Chandler, Emily Egger, Keslee Dannels, Emilee Block, Mackenzi Bell, Grady Weaver, Garrett Egger, Jerry Watson and Jessy Watson represented the Jasper County 4-H in the senior division. The complete results are online at JudgingCard.com.
At the Missouri State University Bear Classic show on Saturday and the Ozark Spring Roundup Steer and Heifer Show on Sunday, youth and their cattle competed for grand champion honors.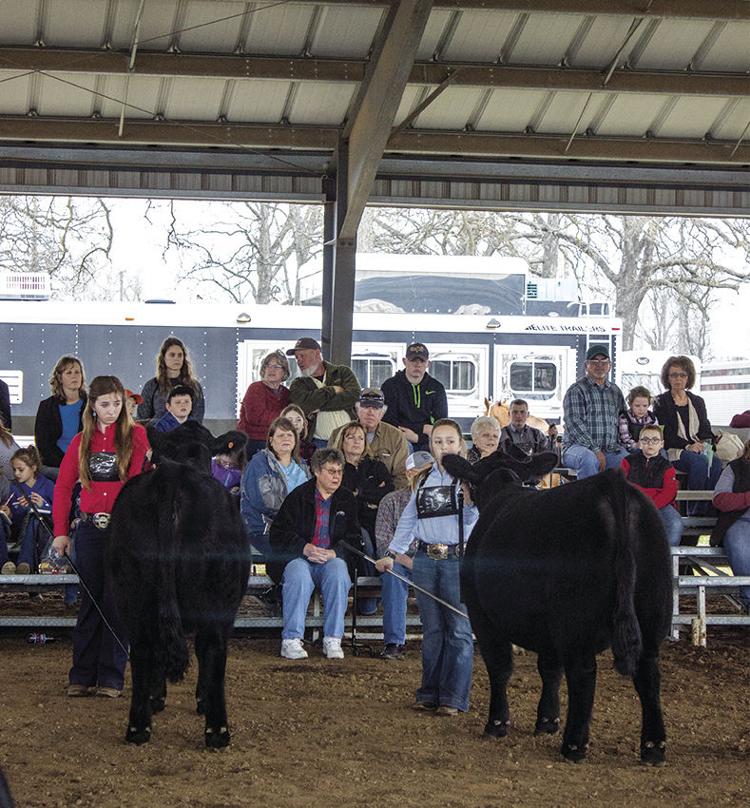 The MSU Bear Classic judge was John Reasor, and the Ozark Spring Roundup Judge was Jessie Judge.
"One of our largest areas of growth this year was seen with the addition of the MSU Bear Classic show," Reid said. "By partnering with MSU Block and Bridle, we were able to more than double our usual Preview Show.
"By bringing in more exhibitors, we ultimately increased our attendance," Reid continued. "The weekend was excellent thanks to our great sponsors, vendors and patrons."
Van Hargis, a horse trainer from Victoria, Texas, demonstrated ranch horse versatility as well as ground manners and ground work, creating a winning attitude in you and your horse, and basic posture in several clinics at the Ozark Spring Roundup.
"If you don't like what you've got on the ground, you won't like what you've got in the saddle," Hargis said.
Hargis also emphasized the difference between being a rider and a passenger when horseback riding.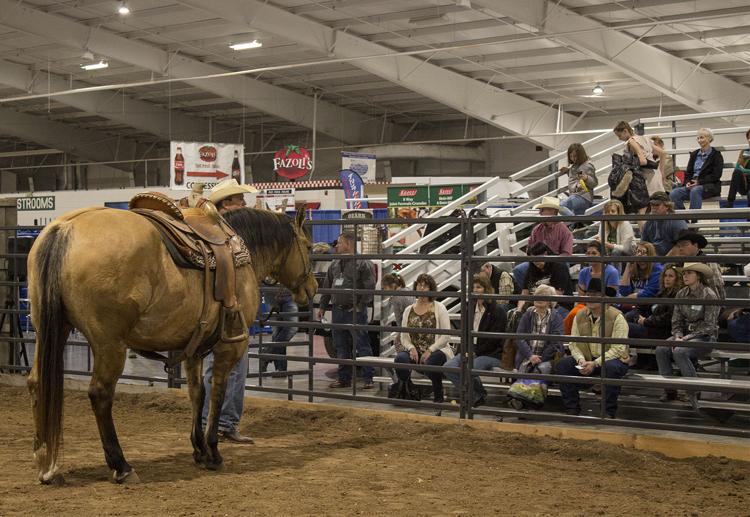 "I want my horses to think of me as their leader," he said.
Hargis also emphasized proper ranch horse training involves training so working cattle stays quiet and calm. A desirable ranch horse is relaxed, rather than anxious.
He also told clinic attendees that horsemanship is a never-ending journey so they should always be looking for ways to improve and ways to better identify what horses are trying to communicate.